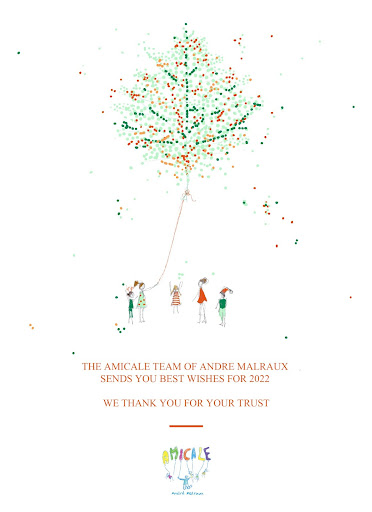 Bonne Année !
Happy New Year!
Un grand merci à Assia d'avoir réalisé notre carte de voeux 2022.
Many thanks to Assia who designed our holiday card 2022.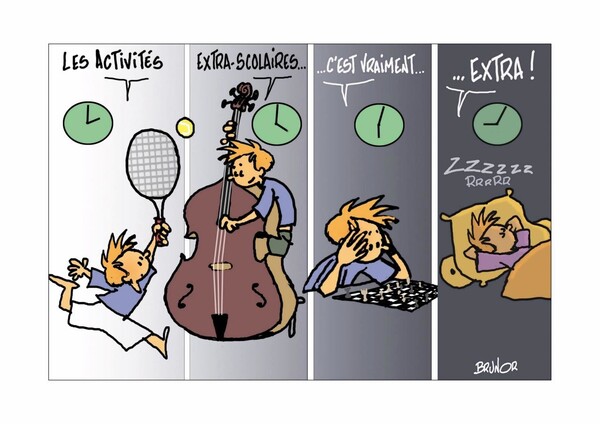 Reprise des activités !
Pour ce 2ème trimestre, l'Amicale compte le même nombre d'inscriptions qu'au trimestre précédent à savoir 238 réparties sur 25 activités hebdomadaires. Grâce au travail de Paul et Antoine, nous avons dorénavant un très beau site sur lequel ont pu avoir lieu les inscriptions et paiements, lesquels se sont déroulés sans difficulté.
Nous souhaitons également remercier Sherazade pour son énorme travail organisationnel des inscriptions aux activités. Et bien évidemment tous les parents superviseurs qui encadrent les enfants au quotidien au sein de l'Amicale (Elise, Fanny, Gulseren, Hana, JD…).
Pour ceux qui aimeraient encore s'inscrire aux activités du 2eme trimestre, consultez notre site.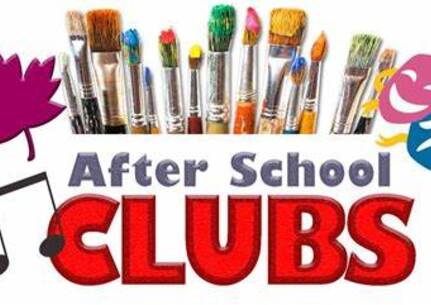 The clubs are back!
For this 2nd term, the Amicale has the same number of registrations as last term, 238 over 25 weekly activities. Thanks to the work of Paul and Antoine we now have a great new website to book and pay for the activities without any major problems. We also would like to thank Sherazade for her huge work to organise the registrations. Many thanks to all the supervising parents who look after the children on a regular basis for the Amicale. (Elise, Fanny, Gulseren, Hana, JD…).
For those who still would like to register to 2nd term activities, take a look at our website.
Noël – Christmas Nous espérons avoir contribué à la magie de Noël de nos enfants, grâce au Sapin de Noël, au bon cadeau que chaque classe a pu recevoir et surtout au spectacle de Noël.
Un grand merci à Fanny d'avoir organisé ce spectacle enchanteur qui a pu avoir lieu grâce à Samsam Bubbleman.
We hope to have contributed to a magical Christmas for our children, thanks to the school's Christmas tree, the gift voucher that each class has received and especially thanks to the Christmas show. Many thanks to Fanny who organised this fantastic show with Samsam Bubbleman.
Pour rencontrer Samsam Bubbleman et retrouver son travail :

SAMSAMBUBBLEMAN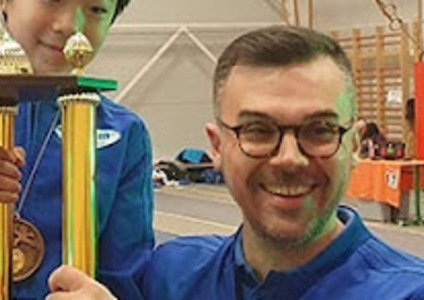 GROS PLAN – Escrime
Gros plan sur l'activité Escrime du Vendredi – Dream Fencing Club avec l'instructeur
YOSIF ANGELINOV – Entraîneur principal et fondateur.
Yosif a reçu son diplôme international de maître d'escrime en 1995-2000 de l'Académie nationale des sports de Sofia, en Bulgarie. Il a commencé l'escrime en 1988 et aime toujours ce sport. Yosif a été Champion National et vainqueur de la Coupe de Bulgarie.
Il utilise un équipement électrique qui a beaucoup plu aux enfants et contribuera, nous l'espérons, à leur enthousiasme pour ce sport.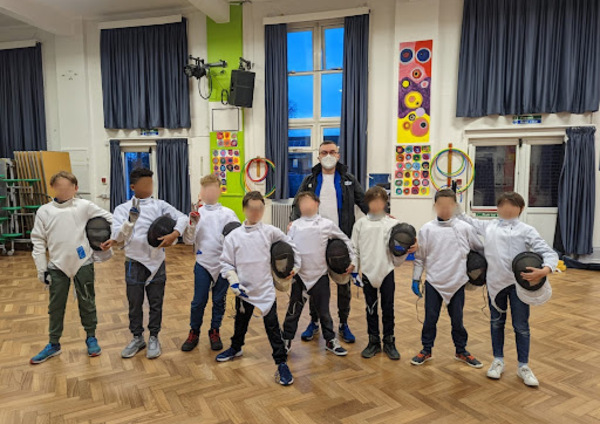 IN FOCUS – Fencing
Focus on the Fencing activity, Fridays – Dream Fencing Club with instructor YOSIF ANGELINOV – Head coach and founder.
Yosif received his International Diploma for Fencing Master in 1995-2000 from National Sport Academy – Sofia, Bulgaria. He started fencing in 1988 and still loves the sport. Yosif was National Champion and Winner of the Cup of Bulgaria.
He uses an electrical equipment which the children really liked and we hope will engender enthusiasm for the discipline.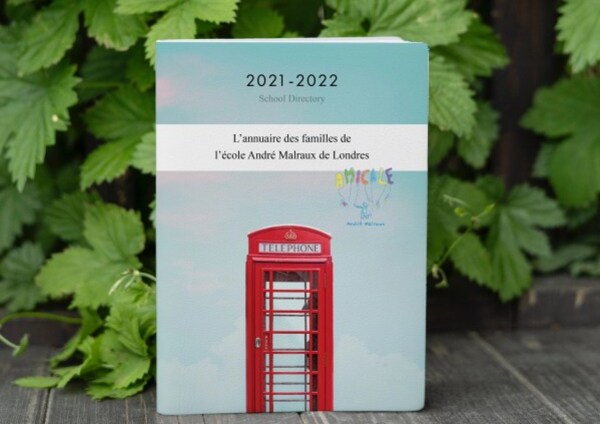 Annuaire – Phonebook
Un grand merci à Mounia et Assia pour ce bel annuaire de l'école qui arbore un tout nouveau design.
Grâce à leur travail, l'Amicale a pu lever £890 qui seront réinvestis prochainement au bénéfice des enfants de l'école.
Many thanks to Mounia and Assia for the new school phone book which features a new design this year.
Thanks to their work, the Amicale managed to raise £890 which will soon be invested to benefit the children.
ANNUAIRE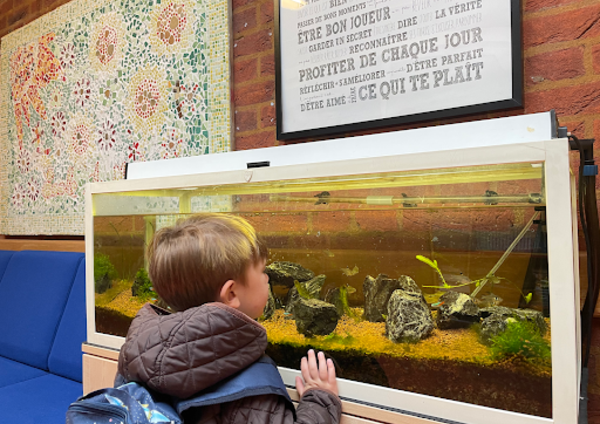 Contributions
Noël des enfants avec l'achat d'un sapin, un bon cadeau par classe pour l'achat de matériel ou jeux éducatifs, le spectacle de bulles de Noel, un aquarium – installé par Winston dans le couloir de l'école, l'achat d'ouvrages pour la bibliothèque et pour la participation au prix littéraire des Incorruptibles, et la remise des diplômes aux CM2 qui ont reçu un hoodie lors d'une cérémonie suivie d'un goûter pour marquer la fin de leur cursus primaire.
Christmas and the purchase of the school's Chrismas tree, a gift voucher for each class to purchase educational tools and games, the bubble Christmas show, an aquarium – set up by Winston in the corridor of the school, the purchase of books for the library and to participate to the Incorruptibles litterary prize, last but not least the diplomas and hoodies for Y6 to mark the end of their primary school years.
Nous recrutons !
We are recruiting!

Sans volontaires, rien de tout ce que l'Amicale fait ne serait possible !
Un grand merci à tous ceux qui se sont déjà investis.

Toute bonne volonté est la bienvenue, même de façon très ponctuelle. Les trustees actuelles souhaiteraient passer la main à une nouvelle équipe. Il est impératif que l'Amicale bénéficie de nouvelles idées pour un fonctionnement optimal.
Without volunteers we wouldn't be able to achieve all the things we do for the children of the school!

Many thanks to all those already invested. Any help even temporary is welcome.

The current trustees would like to hand over the reins to a new team. It is vital for the Amicale to gain new ideas in order to work at its best.
www.amicale-malraux.com
Activités : contact@amicale-malraux.com
Boulangerie : boulangerie.amicale@gmail.com
Annuaire : annuaire.amicale@gmail.com
Trustees : trustees@amicale-malraux.com